Embroidered Silk Altar Cloth for Samhain or Dia de los Muertos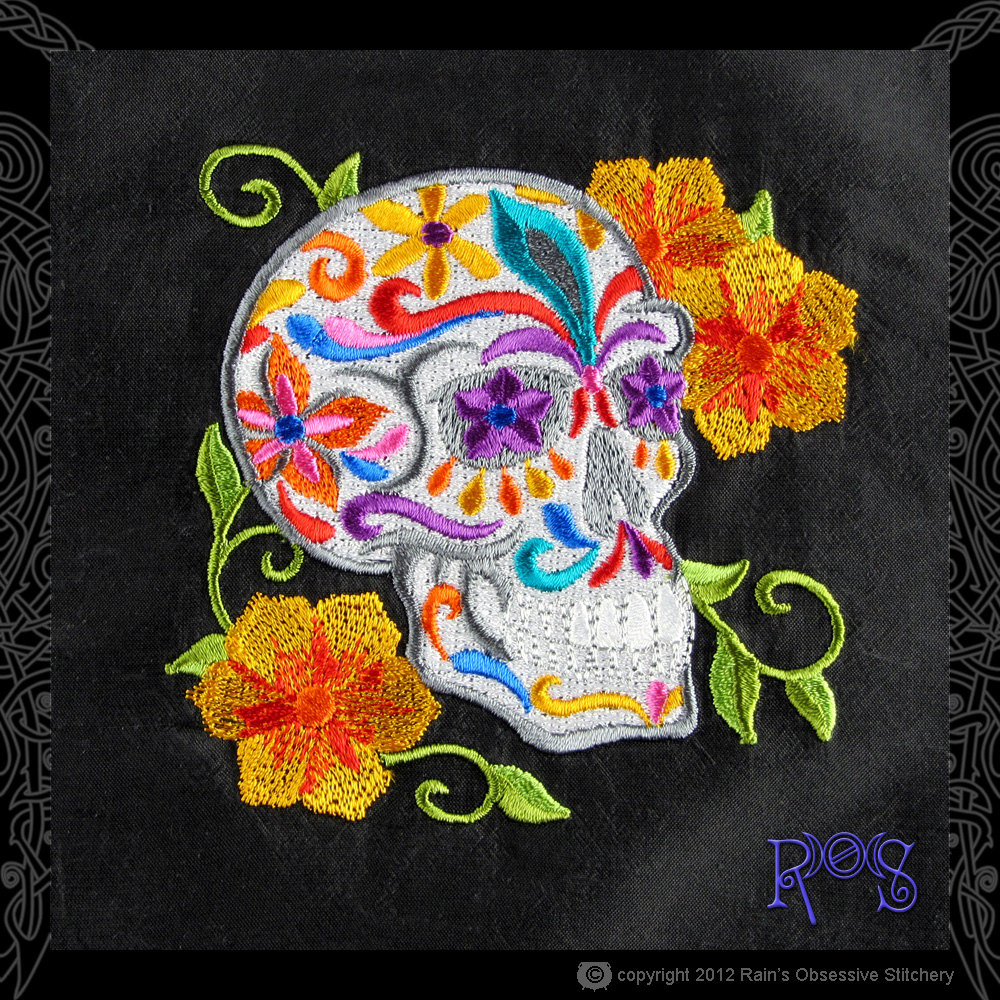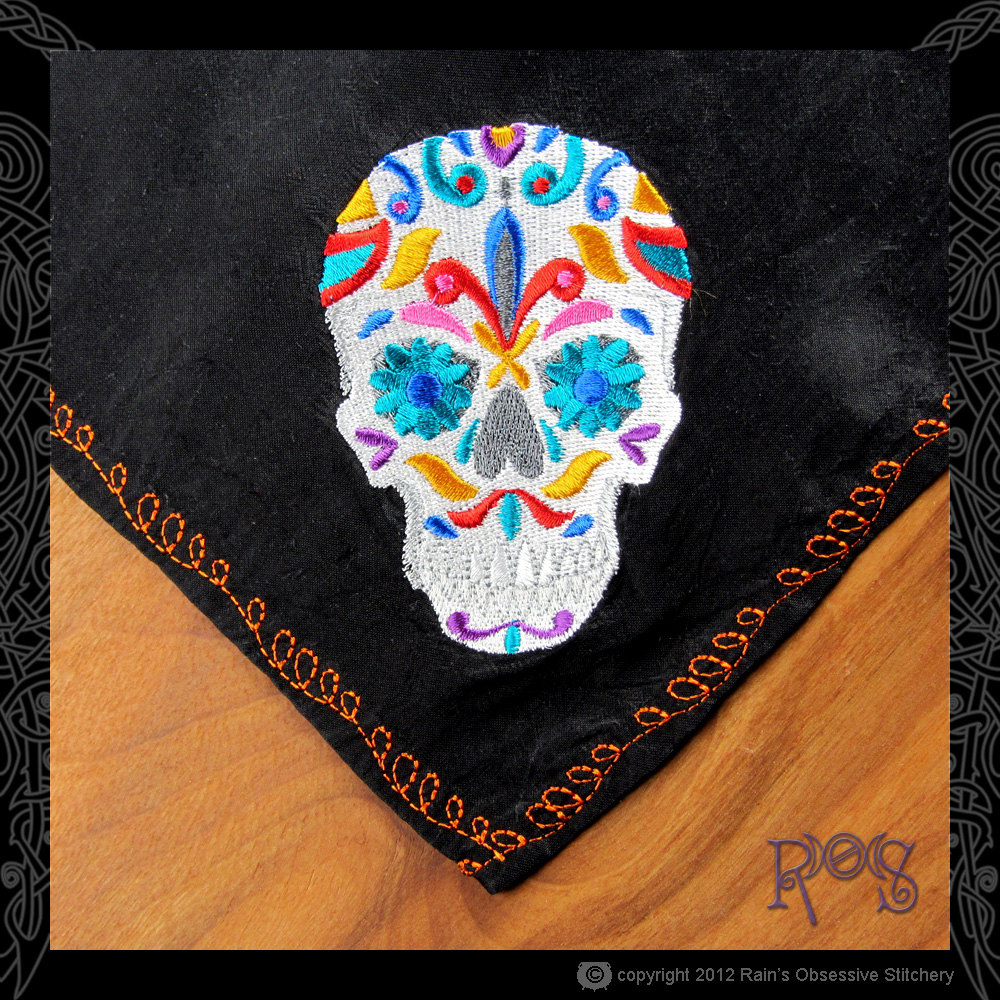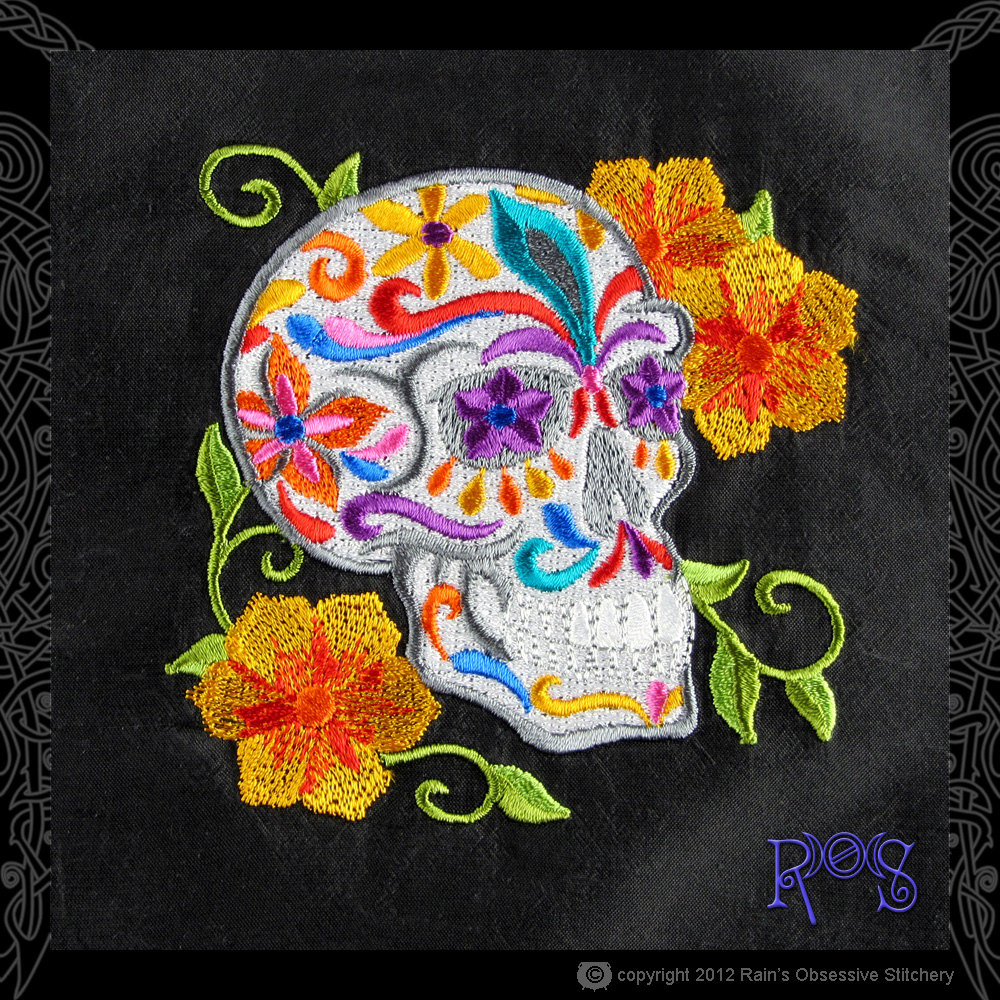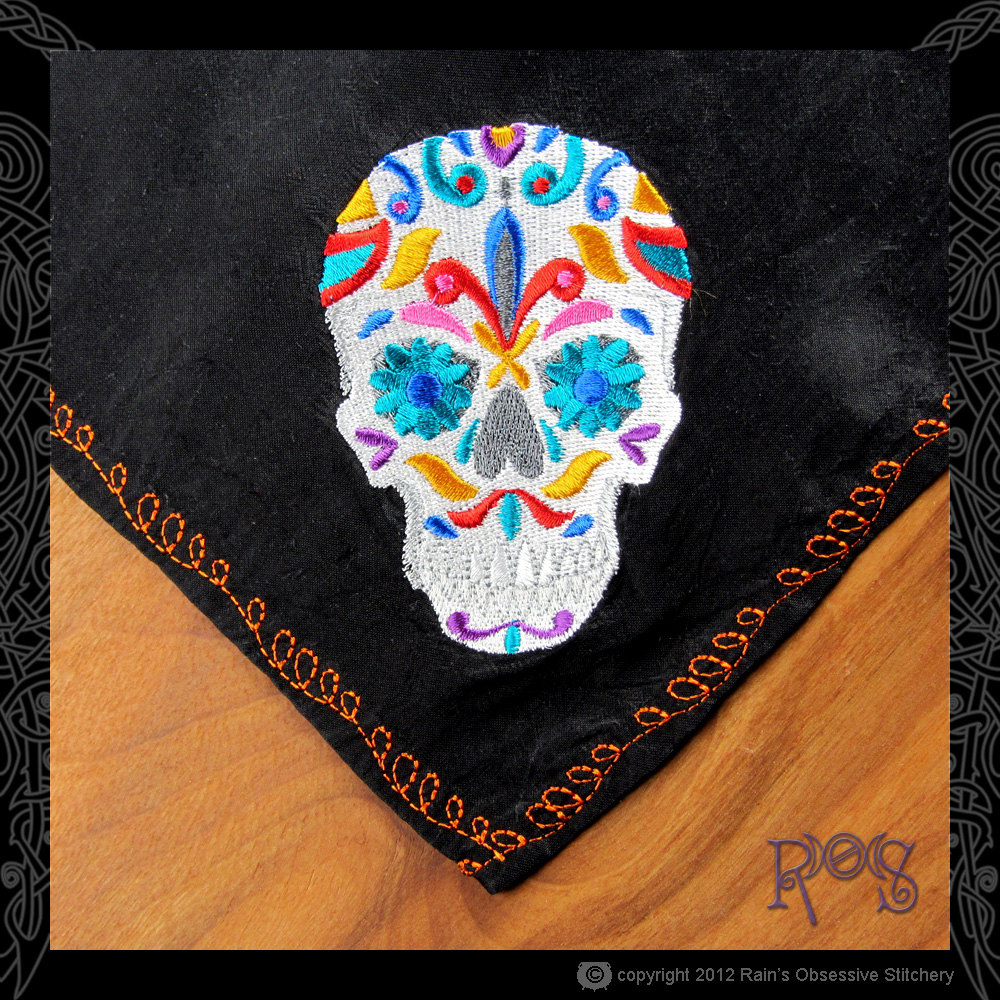 Embroidered Silk Altar Cloth for Samhain or Dia de los Muertos
This altar cloth is made from black silk dupioni.

I've embroidered it with a sugar skull in the center, a different sugar skull in 2 corners, and roses in the other 2 corners. This is the time of year when we celebrate our ancestors, and loved ones who have passed on. It is the pagan new year. Death and endings are necessary to bring about rebirth and beginnings.

The hem is stitched with orange thread, using a spiralling decorative stitch.

Total size 16" X 16"

Embroidery designs by Urban Threads.