Embroidered Elemental Silk Altar Cloth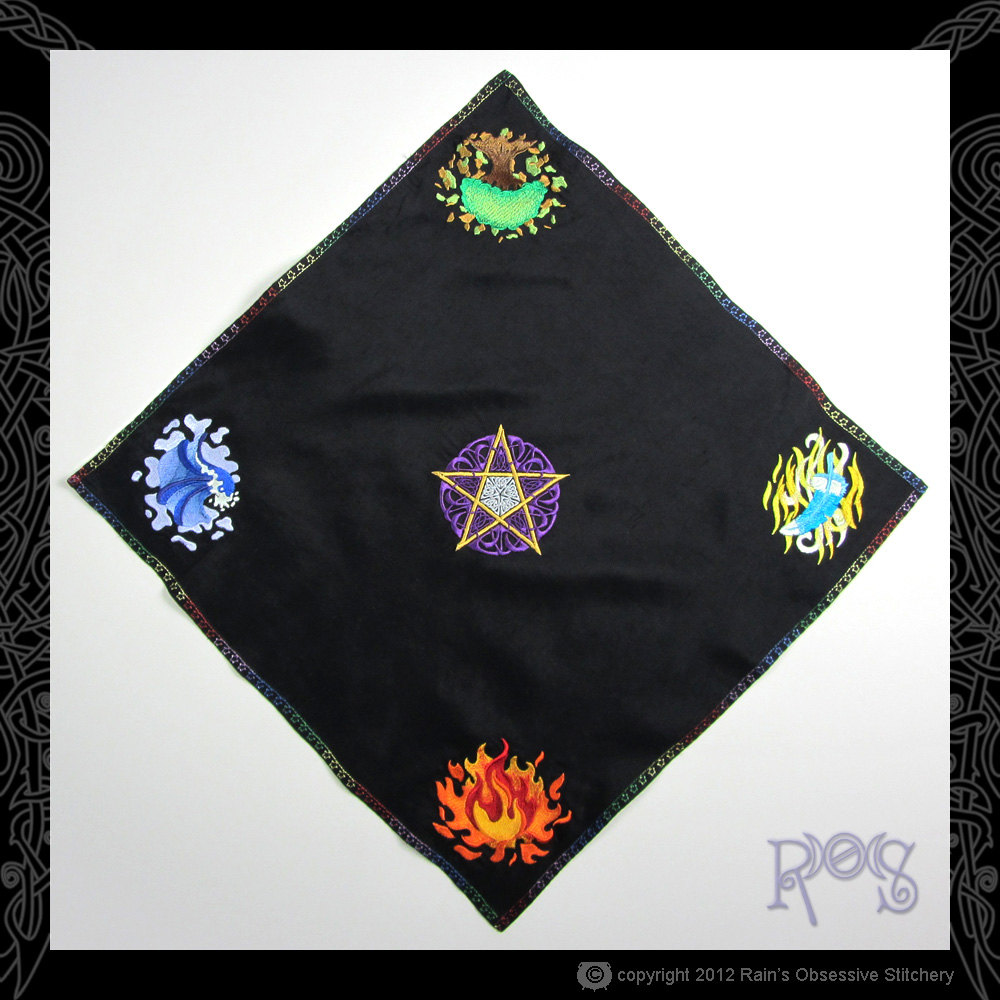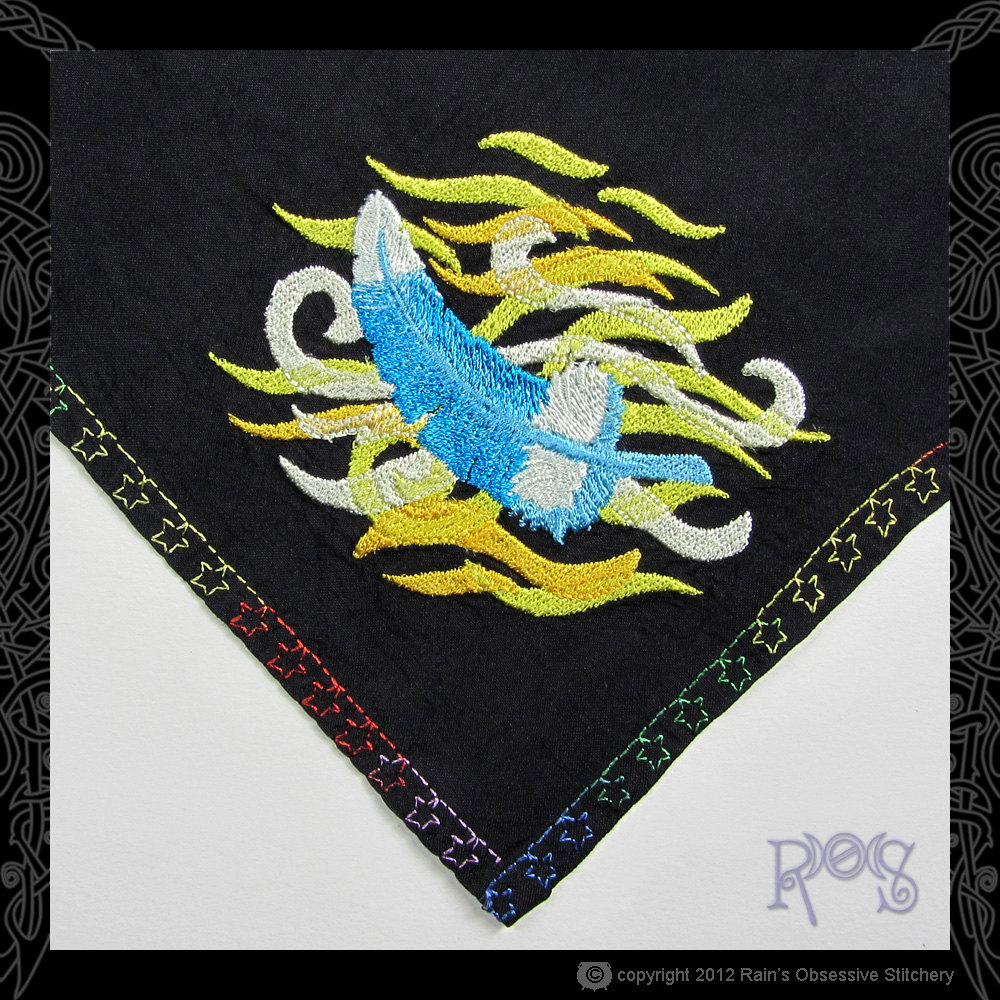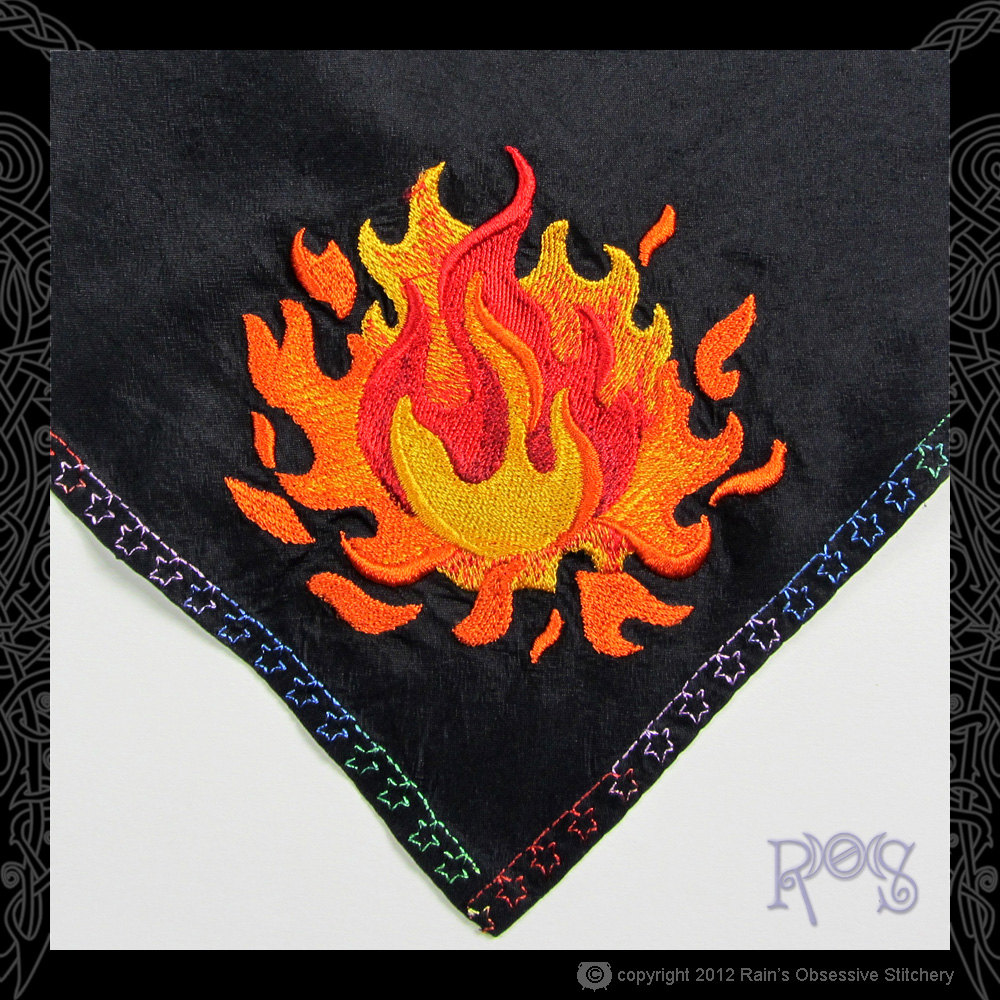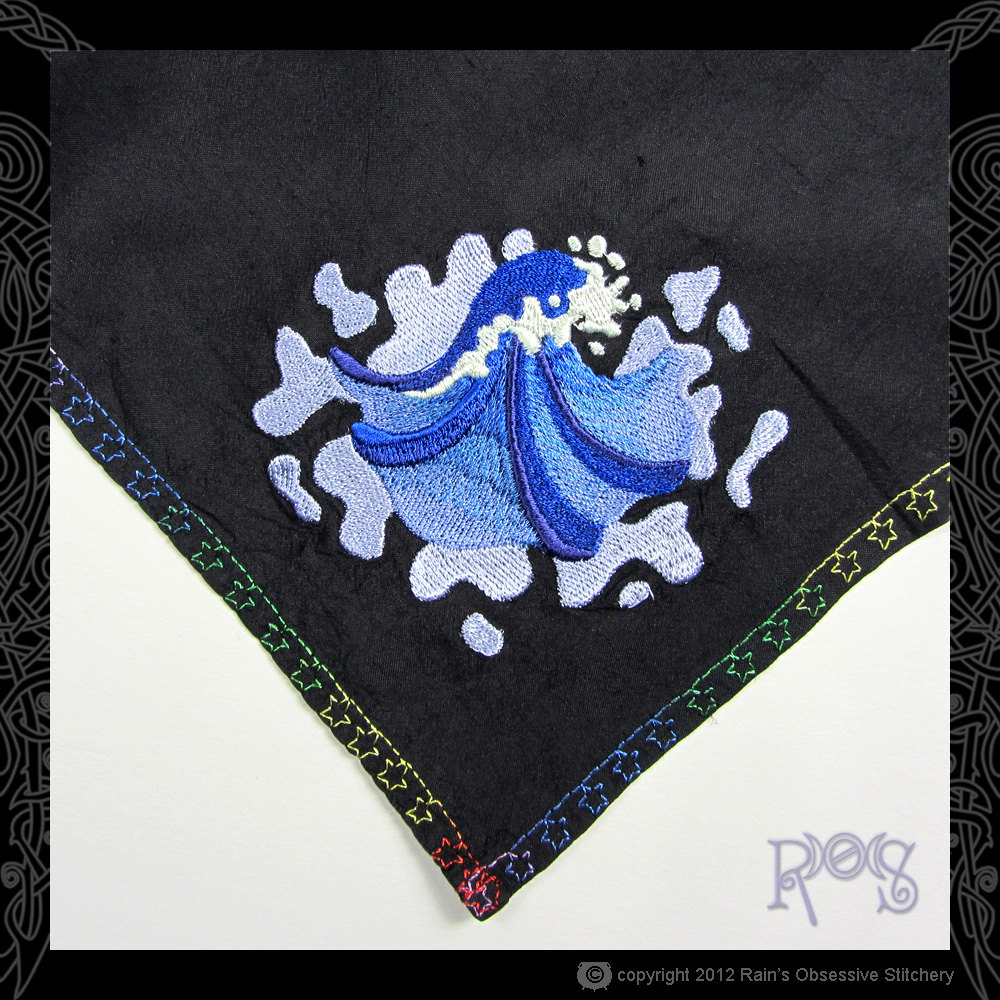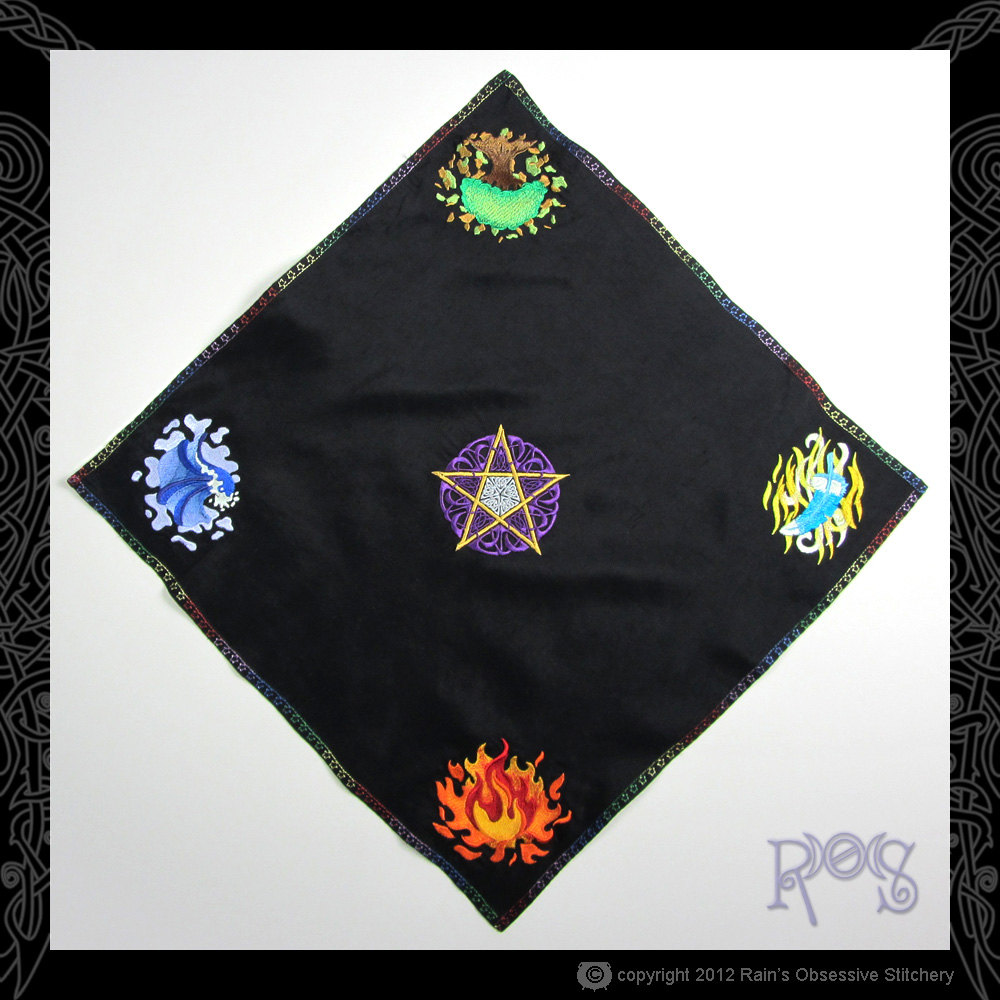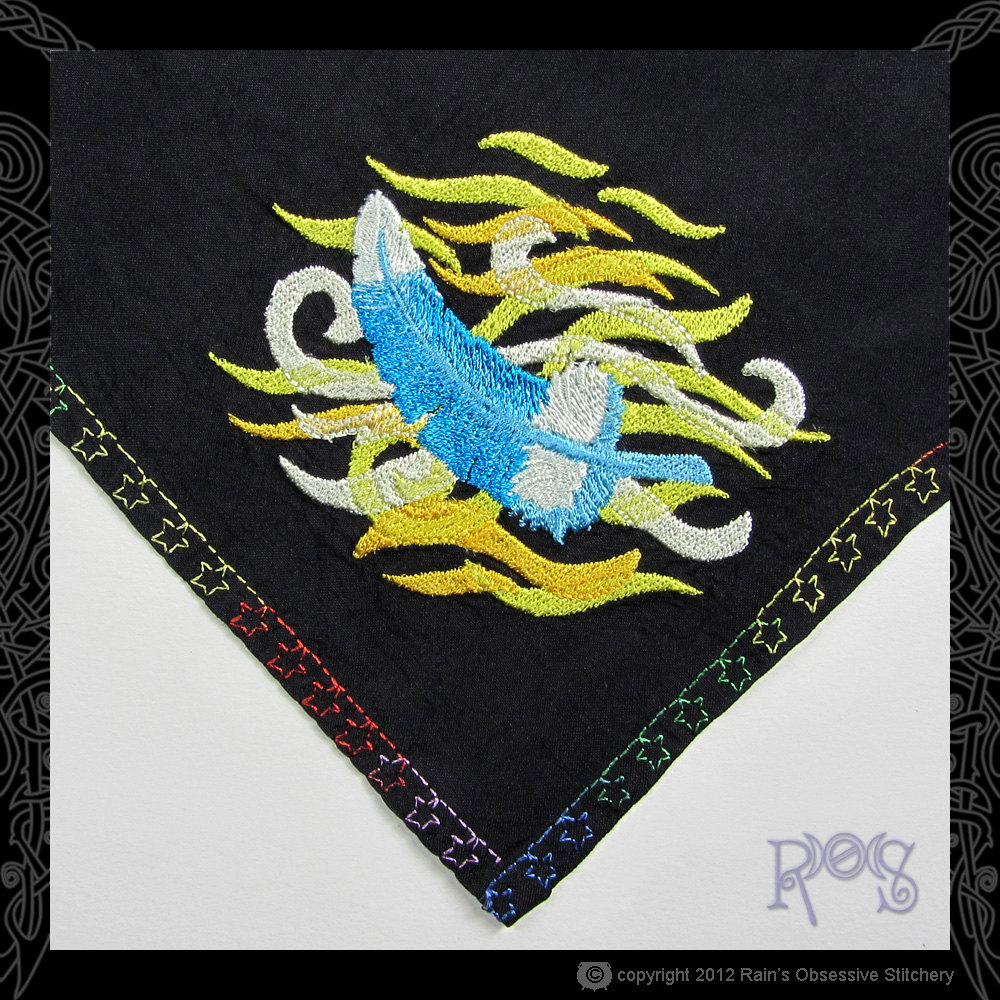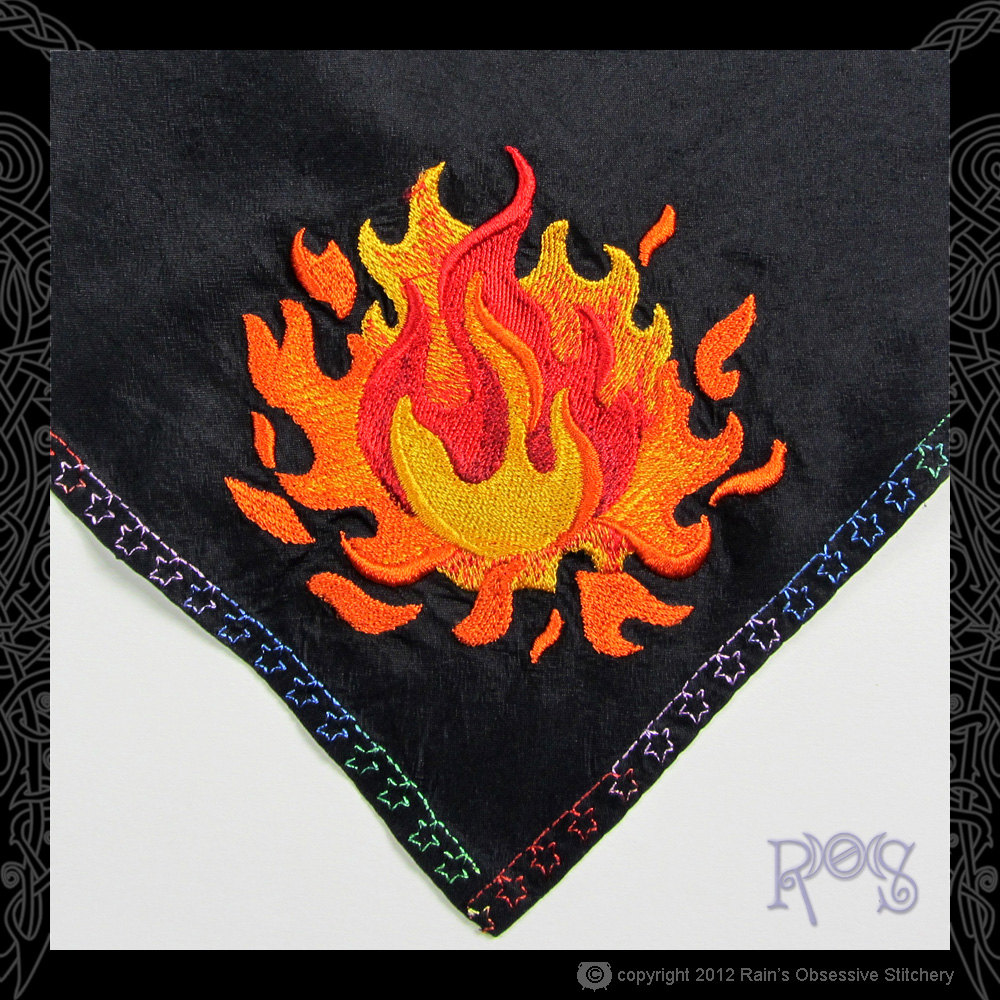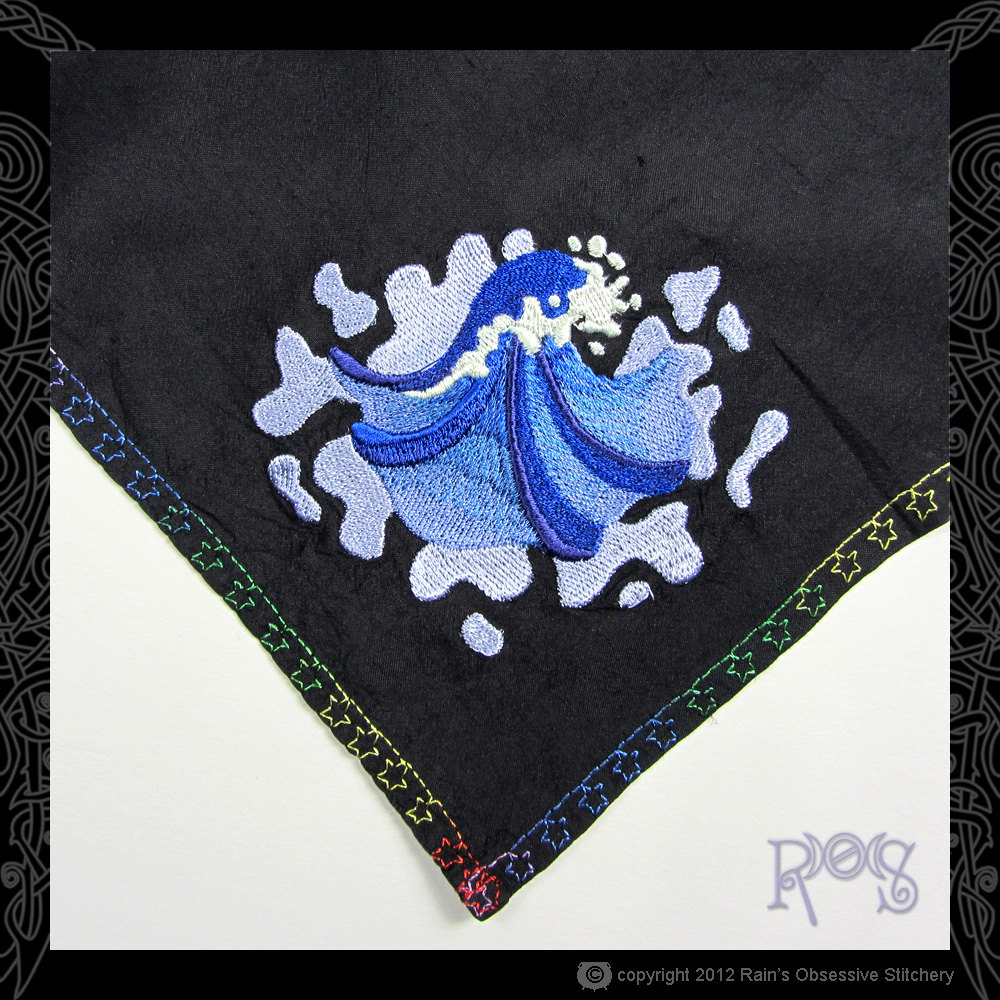 sold out
Embroidered Elemental Silk Altar Cloth
This altar cloth is made from black silk dupioni.

I've embroidered it with a knotwork pentacle in purple, silver, and gold in the center, and a symbol of one of the four elements in each corner. This particular altar cloth is designed for an altar that faces north, but if your altar faces a different direction, I would be happy to make a cloth for you oriented appropriately.

The hem is stitched with rainbow variegated thread, using a star decorative stitch.

Total size 16" X 16"

The knotwork pentacle design is a Rain's Obsessive Stitchery original design, and the other embroidery designs are by Urban Threads.